2022 Professional Psychology Newsletter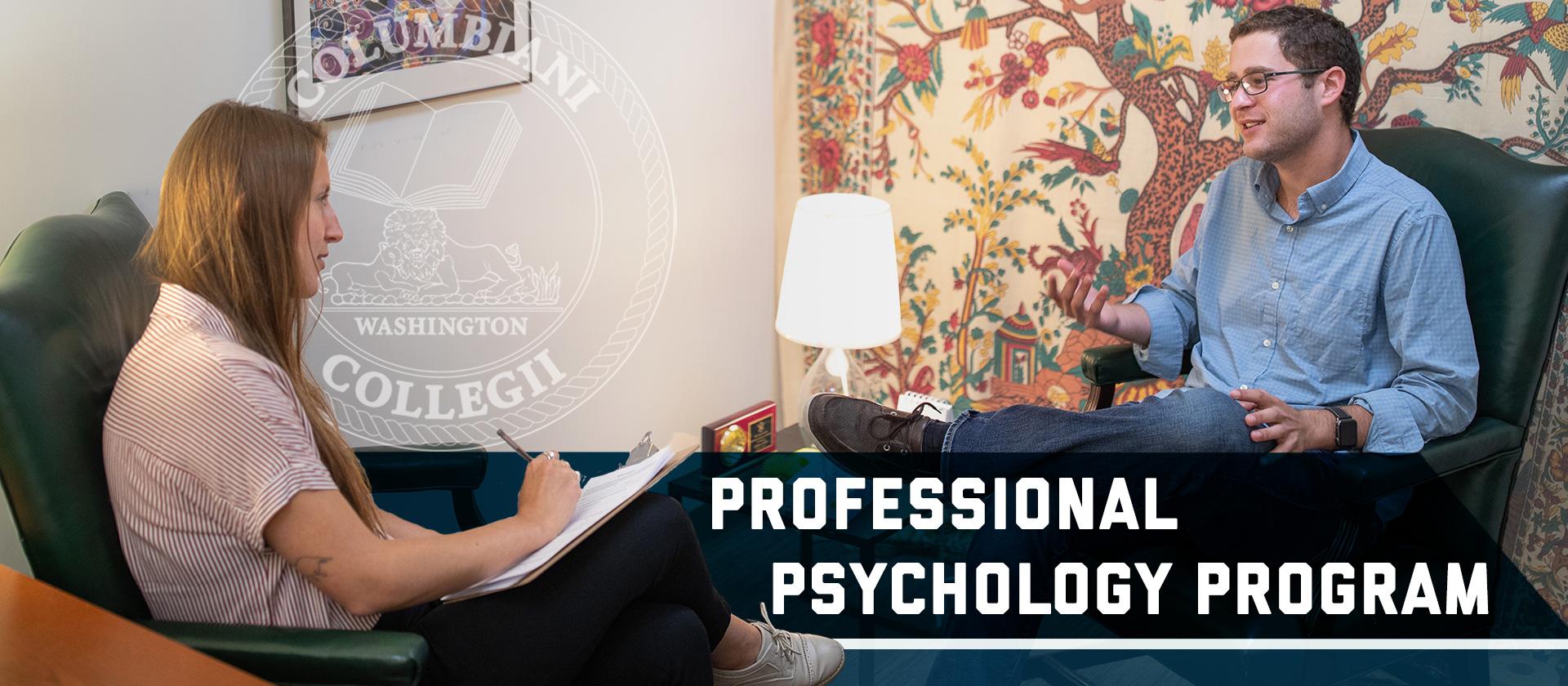 Message from the Program Director
Program Spotlights
Program Kudos
Alumni Class Notes 
---
Message from the Program Director
Dear GW Professional Psychology Program Alumni,
I am pleased to report that the Professional Psychology Program and our associated Center Clinic have had a great year. In the fall, we received a record number of applications to our program, this spring our students found success with a 100 percent match rate to American Psychological Association (APA) internships and this summer we established a new diversity award honoring our former director, Dr. Dorothy Holmes. 
In June, Dr. Paul M. Gedo, our distinguished and long-serving director of clinical training, retired with emeritus status, and was succeeded by faculty member Dr. Katherine Marshall Woods, who has ably taken on this important role. We also were happy to welcome three new fellows this summer: Drs. Mehravar Javid, Joe Kosowsky and Ximena Radjenovic.
I very much appreciate your interest in our program and your gifts of time and financial support. Please stay in touch and I look forward to your continued engagement with our extended GW professional psychology community in 2023.
Sincerely,
Loring Ingraham
Program Director
---
Program Spotlights  
Retiring Faculty Member Paul Gedo Shares His Reflections
After an impressive 17 years as a core faculty member, Dr. Paul Gedo, our Director of Clinical Training and now associate professor emeritus, retired on July 31, 2022. Dr. Gedo shared his reflections with us on retirement.
"My tenure was long enough to welcome three former students as faculty colleagues, and to teach the child of a former student. It was also a period of maturation for the program. We faced many challenges, including the retirement of leaders such as Dr. Dorothy Holmes and Dr. Richard Ruth; the sudden death of a recently hired DCT, Dr. James Hansell; a difficult accreditation cycle; a rapid shift to online learning and telehealth during the pandemic; and many painful and evocative national and international events that impacted many members of our community.
"Over the years, the APA added new areas of competence and new demands for faculty and students, and the internship process, partly due to the adoption of an online application and an increased number of applicants, became significantly more intense and competitive. Throughout this period, we maintained our focus on psychodynamic conceptualization and technique, thus embracing a minority status as CBT held sway in most training programs.
"Our faculty have collaborated to meet these challenges. We have recruited an increasingly diverse group of bright, motivated students whose curiosity, questioning and new ideas have enlivened our teaching and scholarship. We added new courses to the curriculum, including the clinical seminar for first-year students that Dr. Stacey Dershewitz and I developed and co-teach, using (with patient consent) video recordings of two on-going therapies that she conducts. We try to tie our discussions to the complexities of diagnosis and culture in the fall semester, and to formulation, the psychology of the therapist and technique in the spring semester, in parallel with other courses the students are taking. 
"This spring, as Dr. Katherine Marshall Woods immersed herself in preparation to become our DCT, she and I developed and co-taught an internship preparation course, with additional teaching by Dr. Dershewitz on cover letters and Dr. Lara Sheehi on internship essays. Over the past few years, we have had more students match in Phase I, and a higher percentage match to APA-accredited sites, capped by the 2022 match, where all 18 applicants matched to APA-accredited sites in Phase I. Students have matched to many high quality, competitive sites for internship and for post-doctoral fellowships. This attests to the talents of our students, and to the efforts of the entire faculty, including supervisors.
"One advantage of joining the emeritus faculty is that it has allowed me to maintain a connection with students, by supervising and co-teaching the first year seminar, and to sustain relationships with my former faculty colleagues. These two connections have been the most meaningful aspects of teaching in our program. My special thanks to Dr. Ingraham for his unfailing support and good spirits, and to Dr. Dershewitz and Dr. Sarah Hedlund for their dedication to managing our clinic, affiliate sites and connections to local externship programs. 
"Finally, my thanks to the many students, current and former faculty and program alums who sent their good wishes for my retirement. These messages have been very meaningful to me." 
Dr. Dorothy E. Holmes Cultural Factors Award
The Dr. Dorothy E. Holmes Cultural Factors Award was established this year to support an annual award to an advanced graduate student in the Professional Psychology Program who has a commitment to the study of cultural factors as demonstrated in their research, clinical practice or community interventions. 
The cultural factors recognized for the purposes of this award are intersecting identities (e.g., race, gender, sexual orientation, classism, etc.) that are subject to discrimination by oppressive institutional practices. We invite contributions to this award to honor Dr. Holmes and to build towards the goal of providing awards for multiple students in the future.
---
Program Kudos
---
Alumni Class Notes
Joshua DeSilva, MPsy '14, PsyD '16, serves as vice chair of the Virginia Latino Advisory Board. Dr. DeSilva is advocating for regulatory changes that would require mental health providers to do continuing education hours in multicultural competence.
Dana Grasso, PsyD '06, is grateful to have experienced the adaptability and support of wonderful teammates (many of whom are also GW PsyD-affiliated) to innovate psychological assessment practice at Washington Psychology Associates.
Emma Nowicki, MPsy '18, PsyD '20, opened her D.C.-based private practice, Blossom Psychological Services, where she specializes in working with young professionals struggling with anxiety, depression and adjustment concerns.