2021 Professional Psychology Newsletter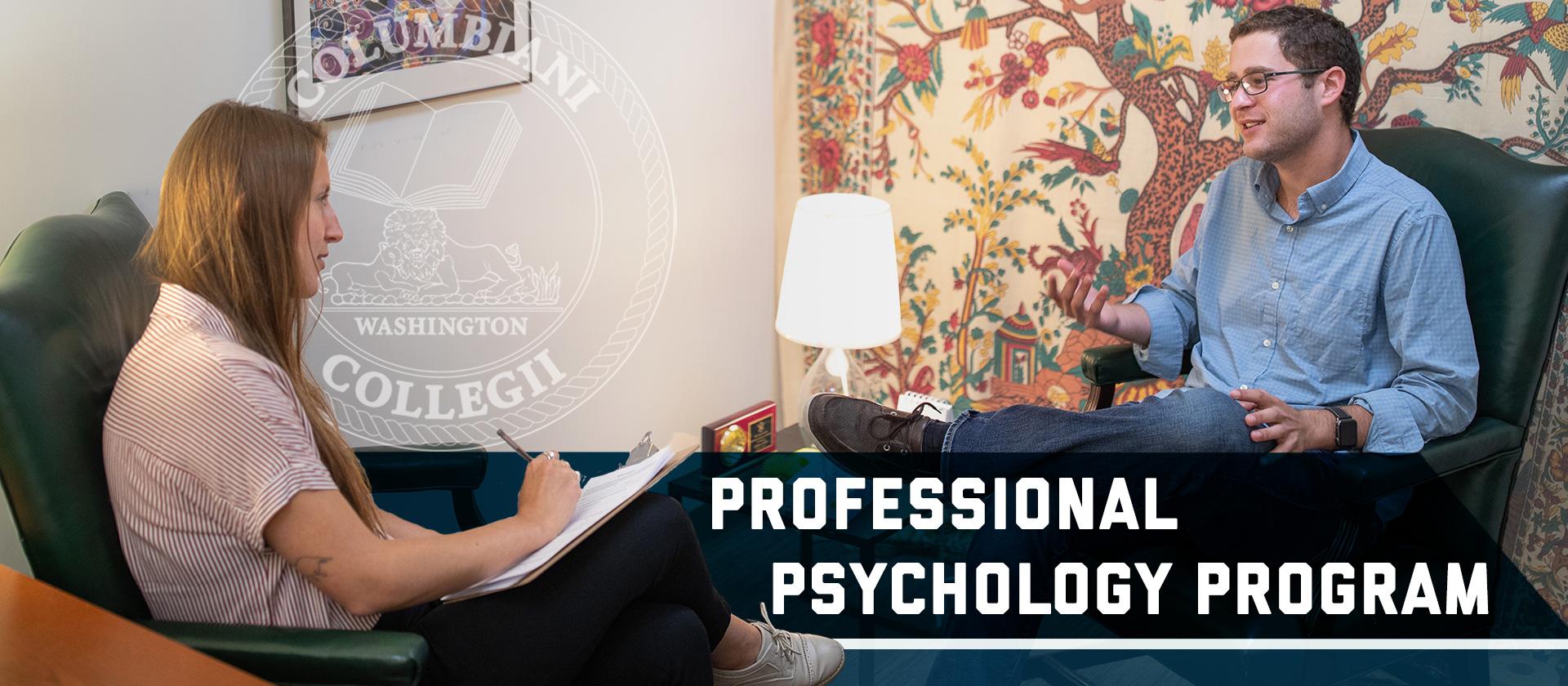 Message from the Program Director
Program Spotlights
Alumni Class Notes 
Faculty Kudos
---
Message from the Program Director
Dear Alumni and Friends of the GW Professional Psychology Program,
I am happy to report that despite the many challenges of the past year, the Professional Psychology Program and our associated Center Clinic have continued our tradition of research, teaching and service to multiple communities. In virtual, but vital synchronous real-time mode, program faculty and students presented their most recent scholarly work at multiple national conferences, worked together in virtual classrooms and successfully engaged with our clinic patients via teletherapy to provide over 7,000 hours of much-needed clinical services.
This year, our program was fortunate to benefit from enhanced faculty resources amid pandemic-related constraints. In June, our faculty was strengthened with the addition of two full-time faculty members, Assistant Professor of Clinical Psychology Katherine Marshall Woods and Assistant Professor of Clinical Psychology Lara Sheehi. Visiting Instructor and Clinical Fellow in Clinical Psychology Gabrielle Yundt joined us as well in August.
We are back on campus this fall, welcoming our new cohort of future clinical psychologists to our home in 1922 F Street and seeing each other (although masked) in-person for classes. We have begun to resume on-site clinical services, while at the same time are continuing to serve patients online.
More than ever, this past year I have appreciated your gifts of time and financial support for our program. I look forward to your continued engagement with our extended GW Professional Psychology community in 2022.
Sincerely,
Loring Ingraham
Program Director
---
Program Spotlights 
Program students during the online doctoral hooding ceremony
Celebrating with our 2021 Graduates
In May 2021, soon-to-be graduates participated in the doctoral hooding ceremony, which was once again held online. As part of our program's celebration, each graduate was introduced and honored by their advisor. We were delighted that the online format allowed families and friends from around the world to celebrate with us.
The program welcomed students and faculty returning to Foggy Bottom.
Welcoming Incoming Students and Returning to Campus
In August, we welcomed our newest students in-person at orientation day in our 1922 F Street NW home and socialized on the front lawn afterwards. In-person classes have returned to Foggy Bottom's campus and our program clinic has reopened for psychological assessment. While we are following both D.C. and CDC guidelines and remain masked when indoors, it is great to reconnect with the Professional Psychology's community in-person again.
---
Alumni Class Notes
Julie Bindeman, PsyD '04, has been chosen to receive the Karl F. Heiser Presidential Award for her advocacy work on behalf of the Maryland Psychological Association and psychologists. The award honors those psychologists who have given voluntarily of their time to define the discipline of psychology statutorily by state and federal laws and regulations through advocacy.
Madeline Huffstickler, MA '19, PsyD '21, began a postdoctoral fellowship with concurrent psychoanalytic training at Austen Riggs, an open psychiatric hospital, therapeutic community and research center. 
Rupa Kalahasthi, MA '18, PsyD '20, is a global health postdoctoral associate at Rochester Institute of Technology, working to establish mental health services for the homeless in India and adapt telehealth and digital therapies to the Indian population.
Amanda Zayde, PsyD '11, is an attending psychologist at Montefiore Medical Center. She received a five-year R01 funding award from the National Institute of Mental Health for a study titled "A Multimodal Parent-focused Intervention for Vulnerable Populations in the Bronx." 
---
Faculty Kudos
Cheri Marmarosh addressed COVID-19 in a recent article "The Psychology of the COVID-19 Pandemic: A Group-level Perspective." 
Lara Sheehi was selected as the incoming president-elect of the Society of Psychoanalysis and Psychoanalytic Psychology, American Psychological Association Division 39.
Katherine Marshall Woods produced Best Psychology in Film , which showcases award winning filmmakers and discusses the psychological dynamics found within their work and creative process. Episode clips can be found on Youtube or full interviews can be heard on the Psych-Minded Media website or on Spotify, Amazon Music and where podcasts are hosted. 
James Sexton is conducting research to investigate technological, therapist and patient predictors of positive outcome when using teletherapy to treat patients in rural Appalachia during acute COVID-19 and afterwards.
Sarah Hedlund, Stacey Dershewitz and Paul Gedo presented "Psychoanalytic Psychology's Failure to Mentalize: Reckoning with the Denigration of the Autistic Community" at the Society of Psychoanalysis and Psychoanalytic Psychology's 41st Annual Spring Meeting.